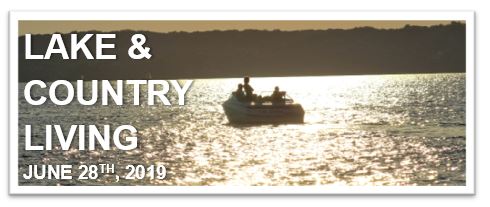 What's Happening at the Lake…
hi all!
Here is your weekly dose of Reyenga Team insights, a list of things we are thinking about…
Heat Stroke is no Joke! It has been an oddly wet summer, BUT! That doesn't mean we're not going to get very hot, potentially dangerous temperatures this summer. Read This Pincalled Heat Exhaustion versus Heat Stroke: Comparing the Symptoms in order to recognize the warning signs, just in case!
For tips, tricks & random tid-bits these, follow our: Lake Geneva Homes Pinterest Board
What's going ON?
As always, THANK YOUWalworth Co Visitors Event Calendar, for being the best source of info on our local events!
Knockerball

where you and your friends knock each other over, do acrobatic somersaults and back flips, while inside a big inflatable ball! Whatever you do, you're sure to have fun and make memories that will last a lifetime! Check it out for just $5/person, Friday, Saturday AND Sunday, June 28th, 29th, and 30th, from 12:00 – 8:00 pm at Seminary Park in Lake Geneva!

Saturday's on the Square

tomorrow, Saturday, June 29th, from 9:00 am – 1:00 pm for the farmer's market, craft fair, live entertainment, good food and more, at Veteran's Park in Elkhorn!
·

Next Thursday is the 4th of July, Already! Here are some early celebrations happening this weekend!

will have their

4th of July Festivalwith live music, food & drinks, a raffle AND a dance tomorrow, Saturday, June 29th, from 6:00 – 11:00 pm at Delavan Community Park.

Star Spangled Celebration

today, Friday, June 28th, from 5:00 – 9:00 pm at Sunset Park with tons of food, live music, activities for kids, and even a firework show at dusk!

The Elkhorn Antique Flea Market

returns with over 500 dealers bringing all sorts of treasures from furniture to glassware, pottery and so much more! Parking is free, there will be food, and entrance is only $5! Head to the Walworth County Fairgrounds, in Elkhorn, this Sunday, June 30th, from 7:00 am – 3:00 pm and see what all the fuss is about!
·

Coming up:
MLS Market Updates: See for yourself how our current local market compares to our numbers last year on our website, with the latest data from the Metro-Milwaukee Listing Service! Updated every 15th of the month*
*New & Sold Properties in Walworth Co:Exclusively featured on YourLakeGeneva.com, are the most up-to-date, weekly Current Market Updates!This includes the last 7 days' worth of just listed & just sold real estate in Walworth County, giving you insider details about our local market!
Have a great weekend everyone!! If you have any other questions, want to talk about the market, would like us to include a specific event, or anything at all, just let us know! Give us some feedback on this blog, too! Call or text Joel (262-325-9867), Kim (262-903-9721), reply to this e-mail, or send us a Tweet.
Kim & Joel
Kim & Joel Reyenga and their team offer extensive experience in social media, web, and print & direct mail marketing. The Reyenga Team's systematic approach to service, sales, and marketing will provide you with the maximum exposure needed for a triumphant home or condo transaction. Starting with a customized plan for both buyers and sellers of lakefronts, condos, town & country homes and strategies designed with your success in mind, the Reyenga Team has been helping folks like yourself for over 32 years.
Want your free automated home Value in 15 secs?
Click the purple link for the most recent statistical analysis on your home's current market value.
Every house sold or listed in your neighborhood does impact how much your home is worth, like it or not!



Kim & Joel Reyenga




Broker Associates




Keefe Real Estate




262-325-9867




Licensed In: WI




License #: 90-37923




Contact Us