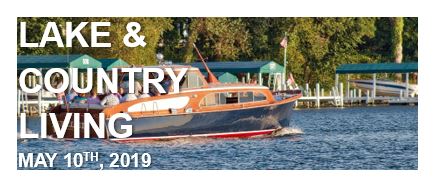 What's Happening at the Lake…
hi all!
Here is your weekly dose of Reyenga Team insights, a list of things we are thinking about…
Moms ConfessHave you heard of the game 'never have I ever…'? Read This Pin, called The Game that Keeps Moms Laughing, and hear how things your mom or mother figure confesses to!
For tips, tricks & random tid-bits these, follow our: Lake Geneva Homes Pinterest Board
What's going ON?
As always, THANK YOUWalworth Co Visitors Event Calendar, for being the best source of info on our local events!
Geneva Lake Cruises

are back in season! Come and enjoy the scenic wonders of this enchanting historical glacier made spring fed lake; it's a magnificent, restful experience you will forever cherish.

o

11:30-12:30 Geneva Bay Tour Walworth

o

1:00-3:00 Full Lake Tour Walworth

o

3:15-4:15 Geneva Bay Tour Walworth

Whitewater's Farmers' Market

is now open for business! Stop by Winchester True Value parking lot for opening day, tomorrow, Saturday, May 11th from 8 am – 12 pm for delicious homemade, homegrown food – rain or shine!
·

Mother's Day is Sunday, May 12th! Check out these local activities and show some love to your momma!
·

Coming up:
*New & Sold Properties in Walworth Co:Exclusively featured on YourLakeGeneva.com, are the most up-to-date, weekly Current Market Updates!This includes the last 7 days' worth of just listed & just sold real estate in Walworth County, giving you insider details about our local market!
Have a great weekend everyone!! If you have any other questions, want to talk about the market, would like us to include a specific event, or anything at all, just let us know! Give us some feedback on this blog, too! Call or text Joel (262-325-9867), Kim (262-903-9721), reply to this e-mail, or send us a Tweet.
Kim & Joel
Kim & Joel Reyenga and their team offer extensive experience in social media, web, and print & direct mail marketing. The Reyenga Team's systematic approach to service, sales, and marketing will provide you with the maximum exposure needed for a triumphant home or condo transaction. Starting with a customized plan for both buyers and sellers of lakefronts, condos, town & country homes and strategies designed with your success in mind, the Reyenga Team has been helping folks like yourself for over 32 years.
Want your free automated home Value in 15 secs?
Click the purple link for the most recent statistical analysis on your home's current market value.
Every house sold or listed in your neighborhood does impact how much your home is worth, like it or not!



Kim & Joel Reyenga




Broker Associates




Keefe Real Estate




262-325-9867




Licensed In: WI




License #: 90-37923




Contact Us