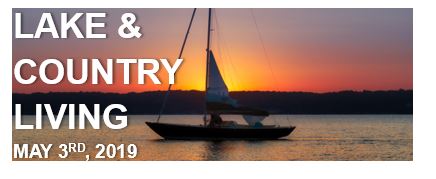 What's Happening at the Lake…
hi all!
Here is your weekly dose of Reyenga Team insights, a list of things we are thinking about…
Expense TrackingWhile it might sound like a dry topic, it is so important to track your expenses, as overwhelming as it might be. Read This Pin, called 150+ Expense Categories to Help You Track Your Finances, and see how easy it is to follow every dollar!
For tips, tricks & random tid-bits these, follow our: Lake Geneva Homes Pinterest Board
What's going ON?
As always, THANK YOUWalworth Co Visitors Event Calendar, for being the best source of info on our local events!
Nashville's

renown

High South

will perform live at the Ridge Hotel in Lake Geneva this weekend (tonight, Friday, May 3rd, tomorrow, Saturday, May 4th and Sunday, May 5th), for no cover charge!!! High South brings West Coast harmony with three concerts on The Ridge's outdoor veranda. Inspired by Tom Petty, CSNY, Muddy Waters, Bob Dylan, and The Beatles, High South's inspired vocals truly transcend.

DID YOU KNOW?!?

!

The Ridge is a

pet-friendly

hotel!!! Read more about their

pet policy

, and reserve yourself (and your BFF) a room today!
There's a

Food Truck Festival

coming to town tomorrow, Saturday, May 4th from 10 am – 4 pm! Enjoy a day of food, shopping, fun, and entertainment in Downtown Elkhorn.
is tomorrow, Saturday, May 4th starting at 5:50 pm! If you can't be there, you can still experience all the razzle dazzle locally:
the 8th Annual Geneva Lakes Burger Throwdownwill take place this Sunday, May 5th, from 12:30 – 3 pm at the Ridge Hotel in Lake Geneva!! Come and enjoy burger samples from over a dozen of the area's best restaurants and chefs! Ticket includes unlimited burger samples while they last. Soft drinks, and other food items, and live entertainment!
·

Coming up:
*New & Sold Properties in Walworth Co:Exclusively featured on YourLakeGeneva.com, are the most up-to-date, weekly Current Market Updates!This includes the last 7 days' worth of just listed & just sold real estate in Walworth County, giving you insider details about our local market!
Have a great weekend everyone!! If you have any other questions, want to talk about the market, would like us to include a specific event, or anything at all, just let us know! Give us some feedback on this blog, too! Call or text Joel (262-325-9867), Kim (262-903-9721), reply to this e-mail, or send us a Tweet.
Kim & Joel
Kim & Joel Reyenga and their team offer extensive experience in social media, web, and print & direct mail marketing. The Reyenga Team's systematic approach to service, sales, and marketing will provide you with the maximum exposure needed for a triumphant home or condo transaction. Starting with a customized plan for both buyers and sellers of lakefronts, condos, town & country homes and strategies designed with your success in mind, the Reyenga Team has been helping folks like yourself for over 32 years.
Want your free automated home Value in 15 secs?
Click the purple link for the most recent statistical analysis on your home's current market value.
Every house sold or listed in your neighborhood does impact how much your home is worth, like it or not!



Kim & Joel Reyenga




Broker Associates




Keefe Real Estate




262-325-9867




Licensed In: WI




License #: 90-37923




Contact Us




Unsubscribe Me