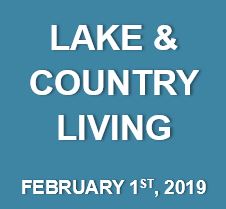 What's Happening at the Lake…
hi all!
Here is your weekly dose of Reyenga Team insights, a list of things we are thinking about…
Super Bowl WeekendWhether you're a Patriots or Rams fan (or a fan of football in general), you should Read This Pincalled S25 Football Party Finger Foods Everyone Loves for some great recipes to keep in your rolodex!
For tips, tricks & random tid-bits these, follow our: Lake Geneva Homes Pinterest Board
What's going ON?
As always, THANK YOUWalworth Co Visitors Event Calendar, for being the best source of info on our local events!
Coming up!
The Lake Geneva Chapter of the Lyric Opera of Chicago presents

Music Warms Your Heart

at Geneva National Golf Club in Lake Geneva on February 10th. Reserve your place by following the link or calling 312-560-6148.

The Lake Geneva Chapter's latest issue of

La Trivia

is now available! The Winter 2019 issue includes details for upcoming events, photos from their memorable September event, artist updates & more…

The Lake Geneva Symphony Orchestra presents

Moonlight Serenade

at Grand Geneva Resort on, Saturday, February 16th. Follow the link for your tickets today!

Geneva Lakes Burger Throwdown

tickets are now available! Come and enjoy burger samples from over a dozen of the area's best restaurants and chefs! Ticket includes unlimited burger samples while they last. Soft drinks, and other food items, and live entertainment! This event sells out fast!!! So, mark your calendars for May 5th at 12:30 pm at Lake Geneva's Ridge Hotel, and get your tickets NOW!
The Ridge Hotel of Lake Geneva will be hosting

Lakeside Conference, a Woman's Business Workshop

March 4th and 5th! Join women business owners at this impactful event as they learn from top business leaders, build relationships, get expert support, & set up an action plans for growth!
Our Winter Festivals Guideis now available on our website! Check it out and mark your calendars for these upcoming local events!
MLS Market Updates: See for yourself how our current local market compares to our numbers last year on our website, with the latest data from the Metro-Milwaukee Listing Service! Updated after the 15th of the month!
*New & Sold Properties in Walworth Co: Exclusively featured on YourLakeGeneva.com, are the most up-to-date, weekly Current Market Updates! This includes the last 7 days' worth of just listed & just sold real estate in Walworth County, giving you insider details about our local market!
Have a great weekend everyone!! If you have any other questions, want to talk about the market, would like us to include a specific event, or anything at all, just let us know! Give us some feedback on this blog, too! Call or text Joel (262-325-9867), Kim (262-903-9721), reply to this e-mail, or send us a Tweet.
Kim & Joel
Kim & Joel Reyenga and their team offer extensive experience in social media, web, and print & direct mail marketing. The Reyenga Team's systematic approach to service, sales, and marketing will provide you with the maximum exposure needed for a triumphant home or condo transaction. Starting with a customized plan for both buyers and sellers of lakefronts, condos, town & country homes and strategies designed with your success in mind, the Reyenga Team has been helping folks like yourself for over 32 years.
Want your free automated home Value in 15 secs?
Click the purple link for the most recent statistical analysis on your home's current market value.
Every house sold or listed in your neighborhood does impact how much your home is worth, like it or not!
Kim & Joel Reyenga




Broker Associates




Keefe Real Estate




262-325-9867




Licensed In: WI




License #: 90-37923




Contact Us